SORANO LOYALTY PROGRAM FREE SIGN UP

The SORANO Loyalty Program is a free membership program
that promises attractive benefits during your stay.
You can earn points with a high rate of return (15%) as well as free nights and special services with repeated use.
* Benefits are applicable only to bookings made on the official hotel website.
Please enter your name, email address and desired password.
Signup
Email
You must enter a valid email address.
*Please permit domain "tcgms.net" and set to receive an email from "@soranohotel.com".
Password
The password must be between 6 and 18 characters long and have at least 1 number in it
Password (Again)
The passwords do not match
※当サービスを快適にご利用いただくために、以下の環境でのご利用を推奨いたします。
Google Chrome(最新版)| Mozilla Firefox(最新版)| Safari (最新版)
MEMBERSHIP REWARDS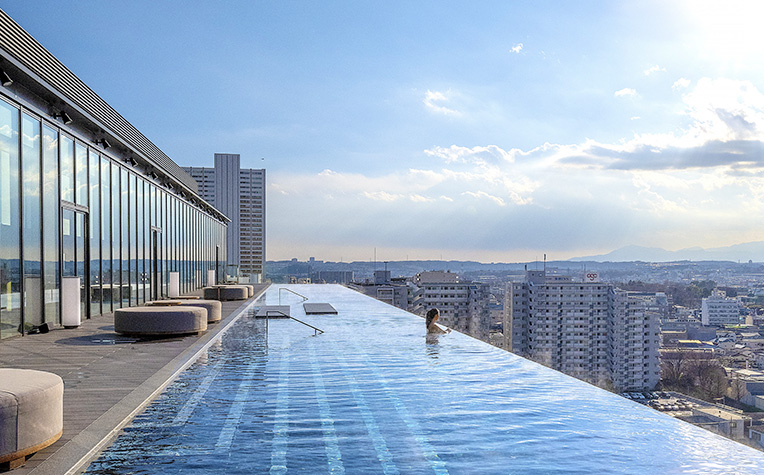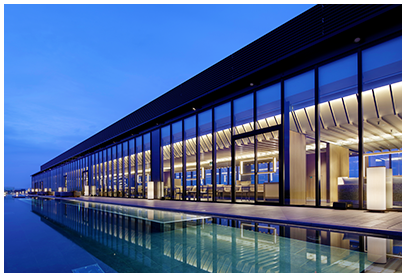 Reward 1 Free admission to the Infinity Pool
Complimentary use of the SORANO HOTEL's iconic
Infinity Pool (normally 2,000 yen per guest per night) for
all guests in the room (for one night)
※ The Infinity Pool is a facility exclusively available to inhouse guests and spa members.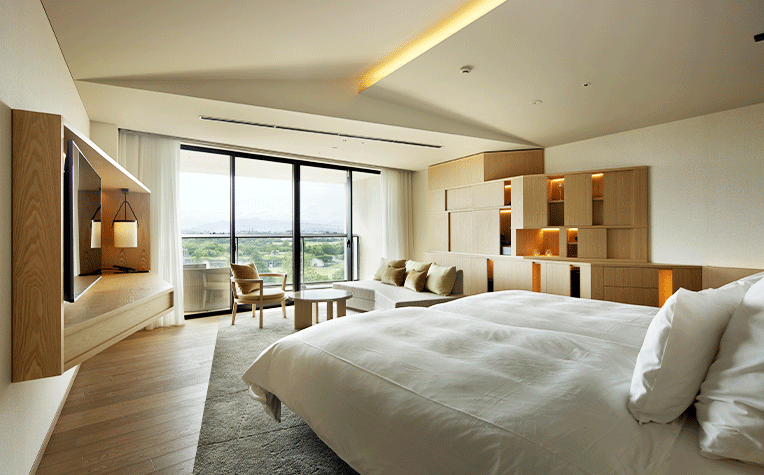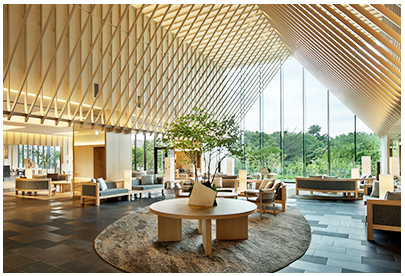 Reward 2 Points that are easy to earn and use
Earn points and use them for free nights or our
special service menu.
Points that are easy to earn and use
E a r n points

Receive a reward of 15% of the room charge for the stay.

Note 1: Applicable only to bookings made on the official hotel website
Note 2: You will receive points within 48 hours after checkout.

Your membership level increases according to the number of nights.

Your membership level is determined on January 1 every year, according to the number of nights you stayed in the past two years. Accordingly, bonus points are automatically awarded on your birthday.

| | |
| --- | --- |
| ● Level 1 – Sign Up | 1,000 bonus points |
| ● Level 2 – Stay 8 nights or more | 5,000 bonus points |
| ● Level 3 – Stay 15 nights or more | 8,000 bonus points |

U s e points

Points can be used at a conversion rate of 1 yen per point.

1 Use the points for your next stay in the same way as cash.
2 Exchange points with items of your choice on the special service menu.


Special Service Menu: Hotel original goods, SORANO SPA lesson, sparkling wine, butler service, and more (from 1,000 points)

*For your reference: As points are awarded at a high rate of 15%, the points required for one night in a standard room type can be earned with a stay of around five to seven nights on average. (The required number of nights varies as room rates fluctuate depending on the room type and date or season. Please confirm the room rates on the booking calendar.)
Valid period : The earned points and membership level are valid for two years from the time points are acquired.
My Page registration : After signing up, please confirm that you can log in and then register your My Page details.
Reward 3 Birthday Benefits
When you stay within one month from your birthday,
you can choose one gift from below,
so come celebrate your special day at the SORANO HOTEL.
*At check-in, please present ID indicating your date of birth.
Exclusive offer for birthday guests
A special gift from
a choice of six
01

One full bottle (750 ml) of the hotel's original label Astoria spumante or one bottle (750 ml) of non-alcoholic white tea sparkling

02

Hotel credit valued at 5,000 yen for use at restaurant and bar

03

Room upgrade from Standard to Studio and Studio to Spa Suite The spa treatment gift is not included in an upgrade to our Spa Suite.

04

Upgrade to a 24 -hour stay

05

20 -minute extension to your spa treatment

06

Free trial of our 3D body scanner at the Gym Studio
*1 Please inquire as 3 and 4 above are subject to room availability.
*Please be advised that the benefits above are not applicable to day trips.
*This service is available once during the period.
*Items for special birthday gifts may change without notice.